Arbeiten (Auswahl)



2015
2014
2013
2012
2011
2010
2009

Vinyl Culture, München
Embedded Art. AdK Berlin

2006-2008
2003-2005

Das Kunst oder Unfall Büro, Wien
Artworks: You are invited. A Landscape for John Cage & Dick Higgins: The John Cage Amores Recording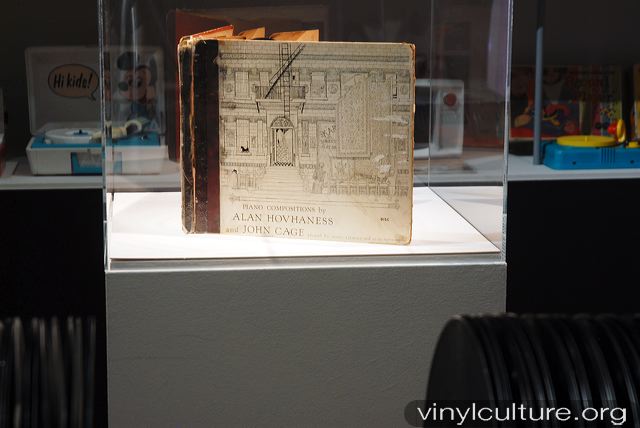 This record has been acquired by The Temporary Soundmuseum from the Dick Higgins estate, kindly made possible by Alison Knowles.
Alan Hovhaness, John Cage: Piano Compositions, played by Maro Ajemian
Disc Company of America 3057/8, Set of two 12" 78rpm Lps, 1947.
Record 1-A: Alan Hovhaness. Mihr.1. Ancient Armenian firegod. for 2 pianos
Record 1-B: Mihr.2
Record 2-A: Alan Hovhaness. Invocations to Vahakn, IV & V. for piano, chinese gongs and drums
Record 2-B: John Cage. Amores I & IV, For prepared piano.
Cover art by David Stone Martin
This is the first recording of a piece by John Cage and in all probability the first record of "new music".
Back to the 'You are invited'-page.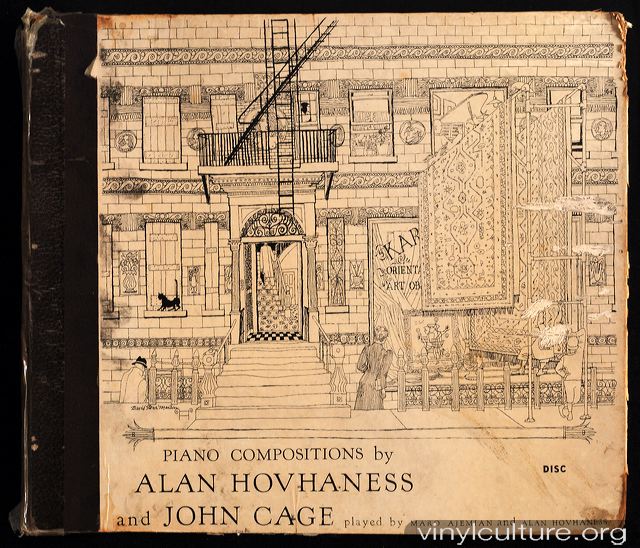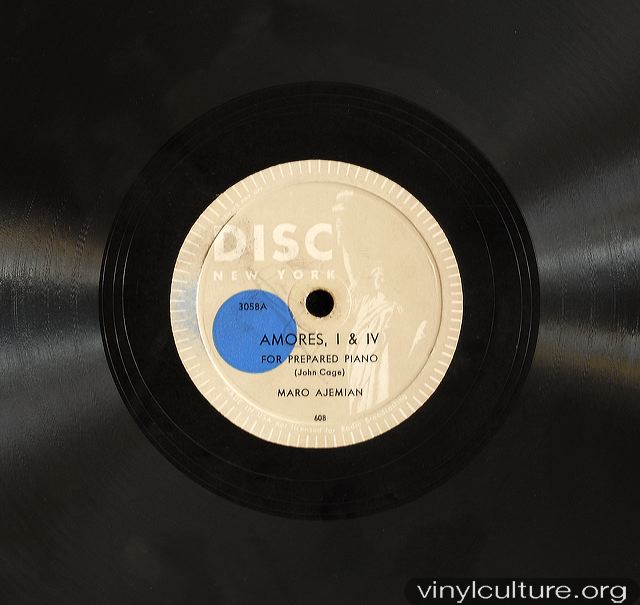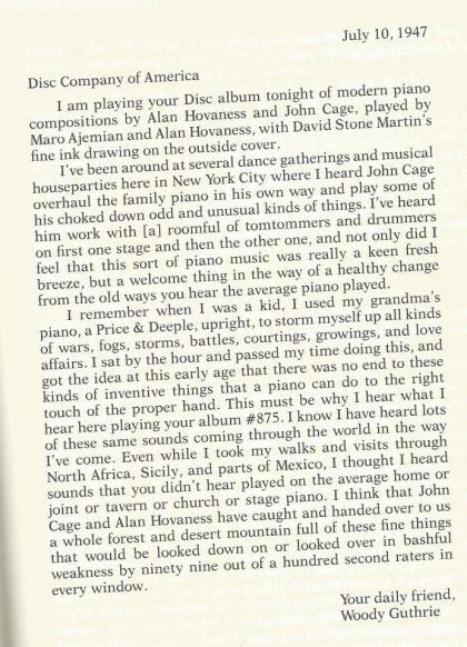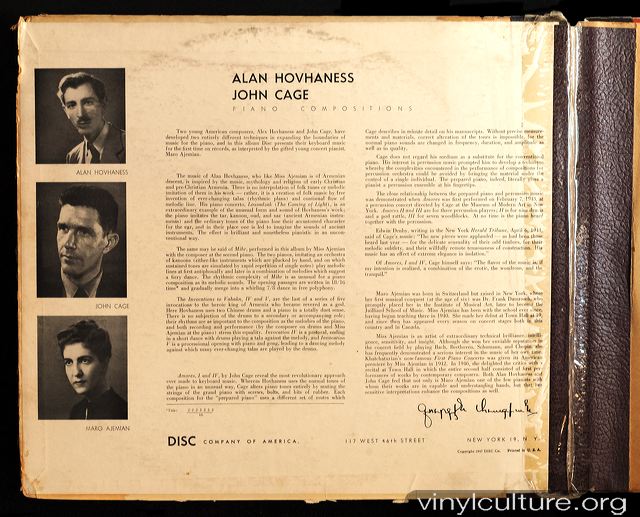 Letter of Woodie Guthrie to Moses Asch, then head of Disc Company of America, written in 1947. According to an interview in 1978, Ash (and Disc Company of America) declared bankrupt the same year, only to start Folkways Records, all in 1947.
Incidently the letter was written on the day that Woody Guthrie 's son, Arlo was born. The appreciaton of Cage's music by Guthrie is hardly known.
Both Guthrie an Cage were born in the same year, although Guthrie's 100th birthday went rather unnoticed in 2012.