Arbeiten (Auswahl)



2015
2014
2013
2012
2011
2010
2009

Vinyl Culture, München
Embedded Art. AdK Berlin

2006-2008
2003-2005

Das Kunst oder Unfall Büro, Wien
Artworks: Hotel Daheim : Lohengrin - STA Weekend
The group exhibition Hotel Daheim (Hotel At Home) in Starnberg, southern Germany, curated by artist Stefan Moritz Becker, focused on artists connected to the local area at the Starnberg lake. None of the artists exhibited there before.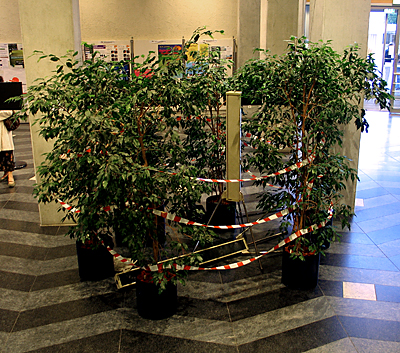 STA Weekend.
Soundinstallation
Two long loudspeakers, decorative indoor trees, barrier tape, cd, cd-player, amplifier
STA weekend presented a boat tour of the famous Starnberg lake, a trip popular with tourists but less frequented by the locals.
The installation in the Stranberg city hall brought the lake back into the heart of the town. The barrier surrounding the installation is a hint to the fact that most of the lake's shores are private (and very expensive) property not accessible to the public.
---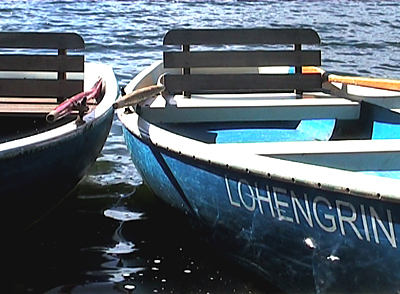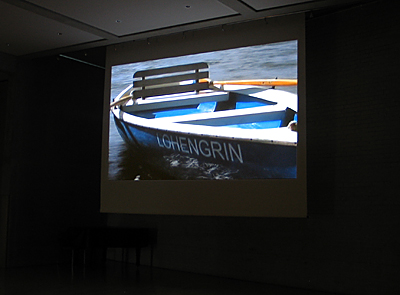 Lohengrin.
A video by Augusta & Kalle Laar
Lohengin observes two boats in permanent motion. Floating towards and away from each other, sometimes in unison then drifting apart again, they never stay too far away from each other for too long.
A love story lasting for 62 minutes.
DVD edition of 50, available at the shop