Arbeiten (Auswahl)



2015
2014
2013
2012
2011
2010
2009

Vinyl Culture, München
Embedded Art. AdK Berlin

2006-2008
2003-2005

Das Kunst oder Unfall Büro, Wien
Artworks: architecture parlante: talking windows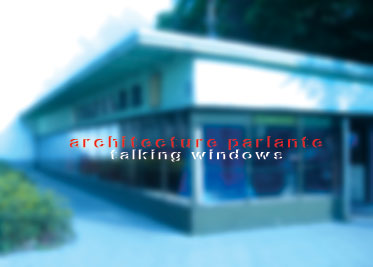 Kanzler Building, Munich 2003

Talking Windows transforms parts of the architecture of a given space into a sounding object. Special made small vibrating drivers are attached to different surfaces, making them resonate with the sounds transported from a sound source via loudspeaker cables to the driver. Thus the surface itself with the driver becomes a loudspeaker, the properties of the material and its resonating qualities determining the loudness and quality of sound.
The architecture begins to talk.
The installation at the Kanzler building in Munich, a former bookstore, applied this system to windows, as the storefront of the shop consisted basically of 16 windows and a glass door. Here the windows began talking to passengers and visitors alike, as the sound could be heard inside as well as outside the building. Classical political speeches and sounds of social controversy, evoking hope and change (f.e. JFK's inaugural speech, Che Guevara before the United Nations, sounds of the 1968 Paris student uprisings) were confronted on every other window with sounds of nature (bird calls, crickets, a river ...).
Everyone passing by on the street or entering the room was first irritated as the source of the sounds could not be detected right away and in many cases stayed undiscovered. As the sound quality was that of an average home system and the different outputs were levelled in a way allowing them not to interfere with each other, all the sounds could be listened to distinctivly and clearly. The sound of a breaking glass resonated by an unbroken window added to the irritation.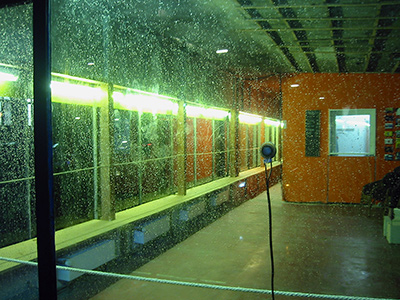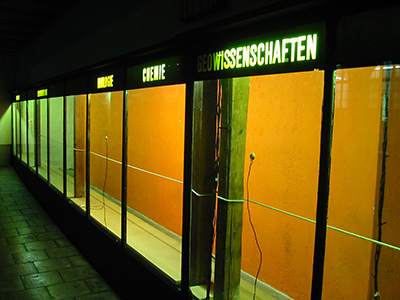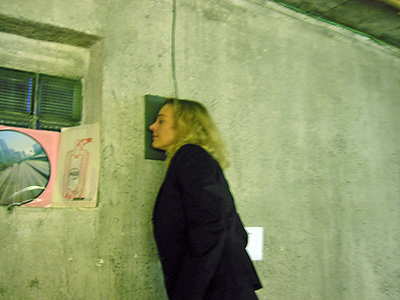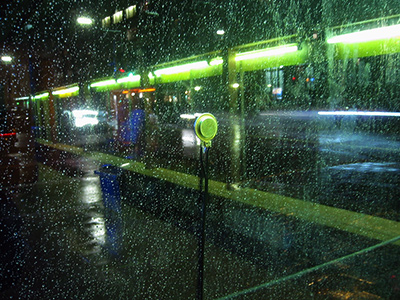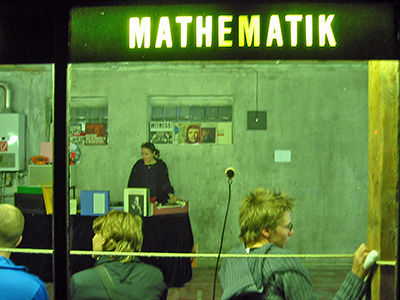 ---
This system can be applied to various surfaces, exploring their resonating qualities. For instance during for installation at the
Deutsches Museum for the History of Science and Technology
the drivers were temporarily attached to wooden panels, making them resound with the voices of Heisenberg and Max Planck as well as with instructions by the US governement how to behave
If the bomb falls
.
---
For the Munich Architectural Week 2004 a group of large empty displays were transformed into a sounding environment. Located in the former Centre of Mathematics of the Munich University, these unusual displays formed an octagonal space one could enter, a talking body. Go to
talking windows II